Tórshavn · September 2nd, 2016
World's Navel
Ancient houses with grass roofs. Very relaxed people, and not too many of them. Tórshavn looks more like a remote Norwegian village than a European capital. That does not mean it is not the birthplace
of great minds.
Every nation has its heroes. Men and women shining brighter than their peers, reaching summits not visible to others and exploring white spots on any map. In the Faroese Islands, William Heinesen (1900–91) is inarguably such a man. He is primarily known as an author of novels, short stories and poems, but was also an eminent painter and composer.
This polymath was born and lived all his life in Tórshavn. Having once called it "the navel of the world", he might be to his city what James Joyce is to Dublin. It is however unclear if Heinesen used the term ironically (the Faroese capital being one of the smallest in the world with less than 20,000 inhabitants) or if he simply meant that "Havn", as the Faroese calls it, was the navel of his world. Which it certainly was – it is at the centre of all his writing.
"The simple keys of a small town will fit
in the locks of almost

everyone's door"
And for the most part this little town has changed little from when he lived here. Or his great-great grandfather, for that matter. The peninsula Tinganes, dividing the harbour into Eystaravág and Vestaravág, is especially ancient looking, with many houses from the 16th century still in daily use. This is also the place of the Faroese parliament. Convoked by the Viking settlers in 825, official duties are still performed here, possibly making it the world's oldest.
And William Heinesen was indeed a political man. His early works may be characterised as social realistic, and his political views on the far left end on the spectrum. But as his art matured, he became increasingly interested in mysticism, existential struggle and the human nature, and told his stories in a subtler way. The lines between good and bad are not always clear, and there may be many shades between light and darkness. "Life is not despair, and death shall not rule," is an oft-quoted aphorism of his, and could serve as his epitaph.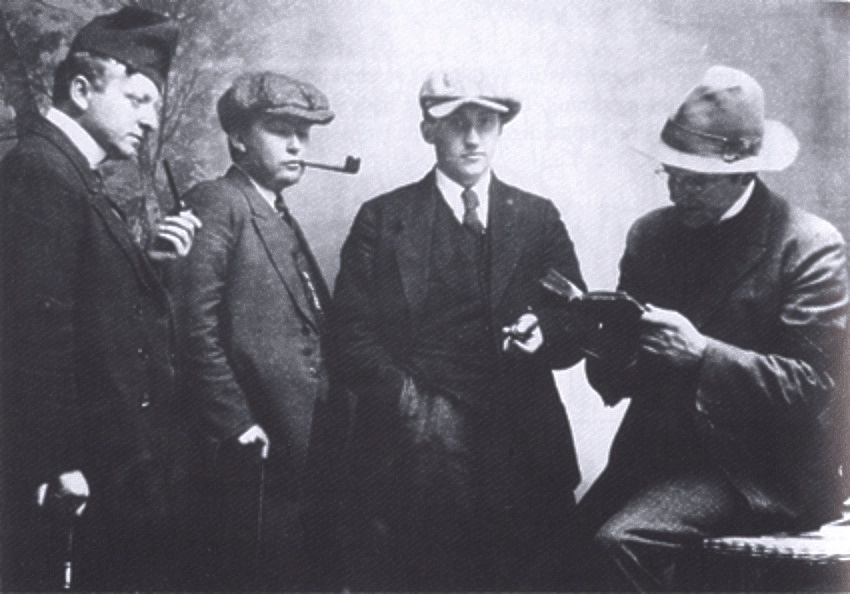 It might come as a surprise that Heinesen wrote his works in Danish, not his native Faroese. He did not learn Faroese in school, and it was 1948 before Faroese was made national language. Today, all his works are translated to Faroese, and may be primarily read in that form in their homeland. Yet their original language made his books accessible to all the Nordic countries, and he received numerous literary awards in Denmark and elsewhere.
But the greatest prize of all he did not get. It was rumoured that William Heinesen was to receive the Nobel Prize for literature in 1981. Upon hearing that, he wrote to the Swedish Academy and renounced his candidacy. Later he explained why: "The Faroese language was once held in little regard – indeed it was outright suppressed. In spite of this, the Faroese language has created a great literature, and it would have been reasonable to give the Nobel Prize to an author who writes in Faroese. If it had been given to me, it would have gone to an author who writes in Danish, and in consequence Faroese efforts to create an independent culture would have been dealt a blow." Those are the words of a true national hero.
Follow #nordvesttour for the next instalment due Sept 3rd, or read yesterday's story of Venceslaus Ulricus Hammershaimb here. The Heinesen postage stamp is remixed with Nordvest.