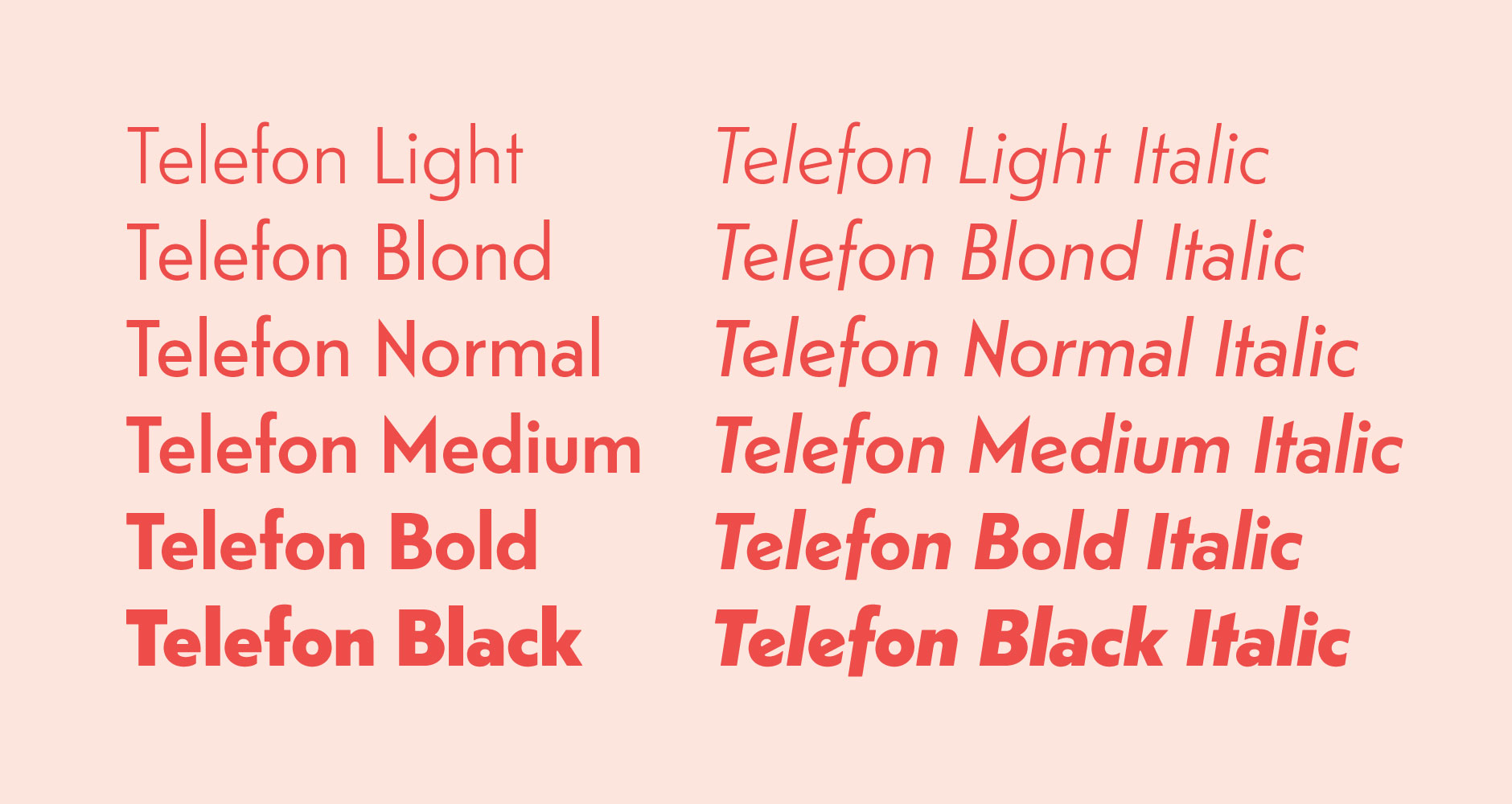 Telefon – now in twelve styles
Telefon – Monokrom's award-winning bestseller – is finally a complete superfamily! Five years in the making, this massive and long-awaited update adds three new weights, including light and blond. Complete with a set of striking italics to match, this geometric sans serif by Sindre Bremnes is now an invaluable companion for any editorial and commercial design practice.
☞ Learn more about Telefon
Welcome Nordvest
We are proud to present our first release from an external designer: Nina Stössinger's TDC Award-winning Nordvest, a versatile type family in four weights and eight styles. Nordvest takes on a friendly, approachable appearance in the heavier weights, while the lighter text styles embody all the marks of a workhorse text face.
Marking the release, we boarded a flight northwest from Norway to Vágar and the Faroe Islands. The trip, and our exploration of the Faroese art and cultural scene, was chronicled in the Nordvest Tour – a digital travelogue showcasing Nordvest's abilities.
☞ Learn more about Nordvest