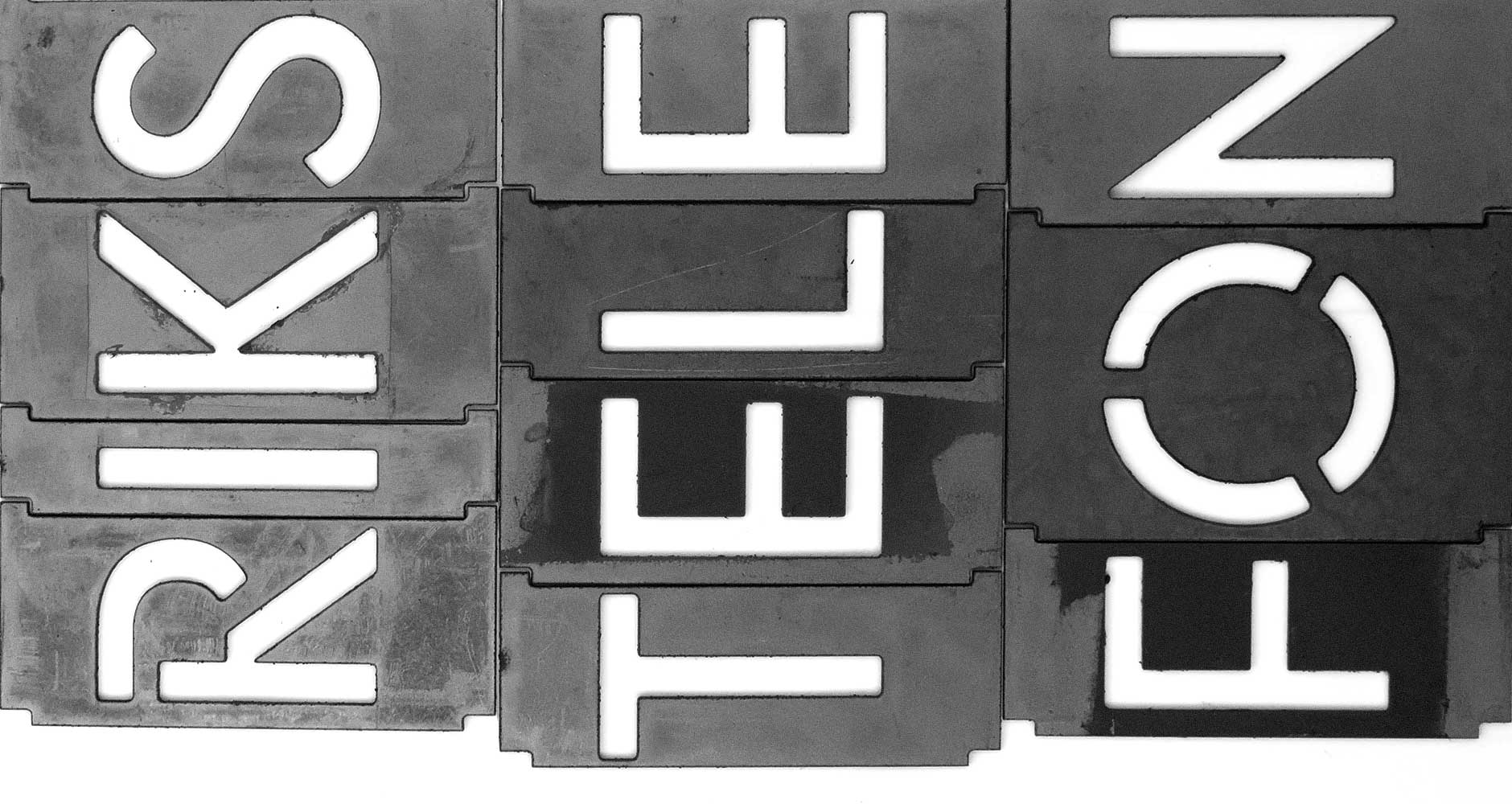 Introducing Riks
New release: Riks is our first free typeface. Based in part on Georg Fredrik Fasting's public phone box of the same name, the Riks stencils offer a unique and powerful tool: Two matching styles, drawn as the mirror image of each other, allow both digital typesetting and analogue application. Riks is available in two styles: Normal and Negativ.
A limited set of 200 pt water-cut steel stencil letters is available for loan for Norwegian customers. Just leave a message after the tone!
☞ Learn more about Riks
Welcome Nordvest
We are proud to present our first release from an external designer: Nina Stössinger's TDC Award-winning Nordvest, a versatile type family in four weights and eight styles. Nordvest takes on a friendly, approachable appearance in the heavier weights, while the lighter text styles embody all the marks of a workhorse text face.
Marking the release, we boarded a flight northwest from Norway to Vágar and the Faroe Islands. The trip, and our exploration of the Faroese art and cultural scene, was chronicled in the Nordvest Tour – a digital travelogue showcasing Nordvest's abilities.
☞ Learn more about Nordvest