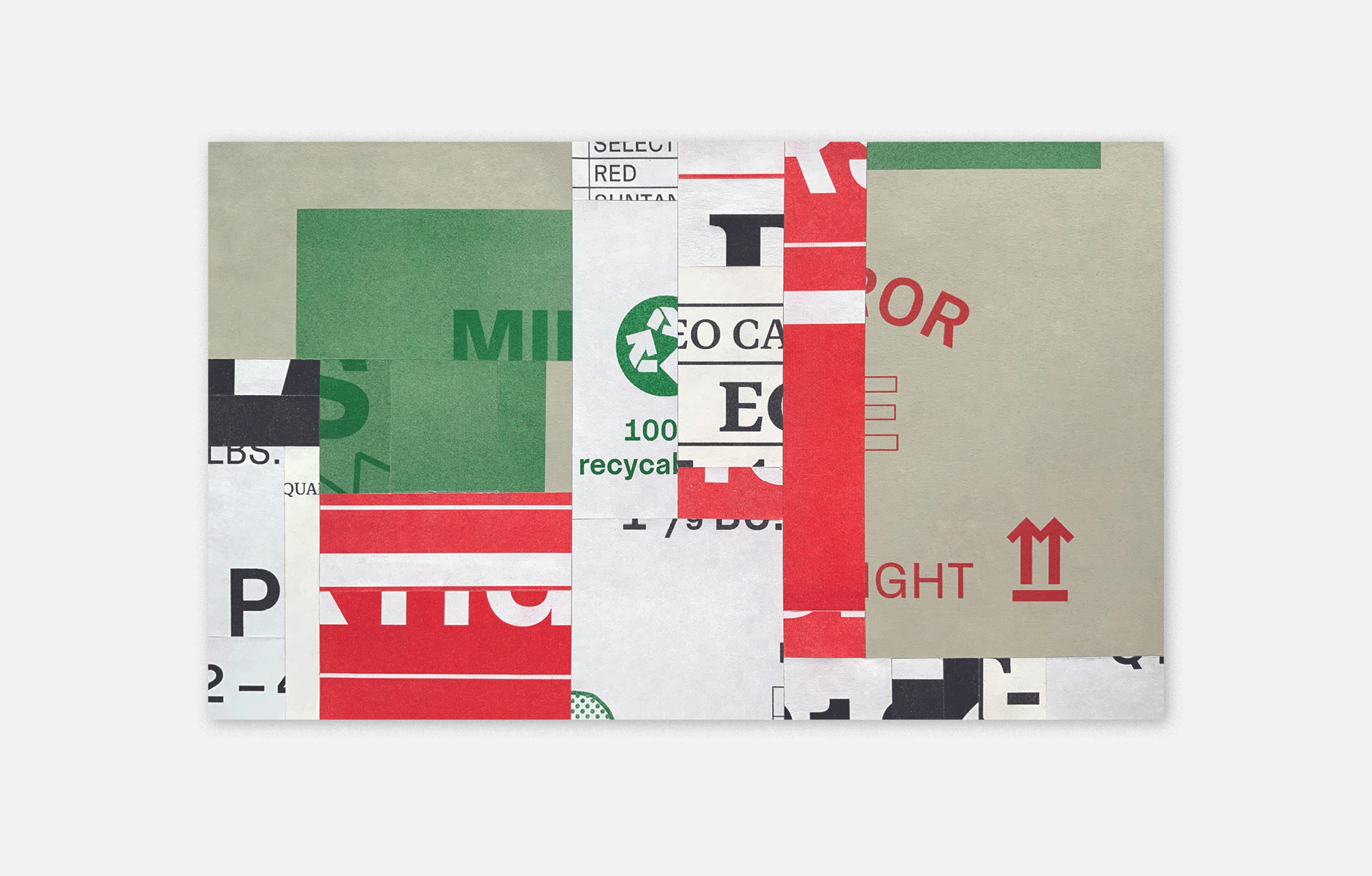 The Fabric Collection
Fabric Sans, a broad range sans serif in four weights, and Fabric Serif, a sturdy text serif in three weights makes up the versatile Fabric Collection. While commonalities allow them to combine easily in a typographic palette, their loosely defined relationship leaves room for dissonance. The family offers a comprehensive toolkit for graphic designers, further extended by Fabric Sans Display (available for large volume licensing).
The word fabric originates in the Latin faber 'craftsman, forger, smith' and fābrica 'workshop'. One can trace its roots throughout industrial society: to forge, to fabricate, the factory ( fabrik[k] in the Germanic languages), textiles, and the underlying framework of structures.
The Fabric Collection is presented through a series of abstract collages by Dado Queiroz, pieced together from discarded, reconstructed, remnants of industrial production. Research, recreation and printing of the collage raw material is done by Benjamin Hickethier at the &soWalter Press.